The posters of the Donnas Fair
and the 1023rd Fair of Saint Orso
Graphic design studio Seghesio Grivon of Aosta, which was entrusted the task of communication and promotion of traditional handicraft events, proposed involving the Liceo Classico Artistico Musicale of Aosta and the International School of Comics of Turin in creating the Fair posters.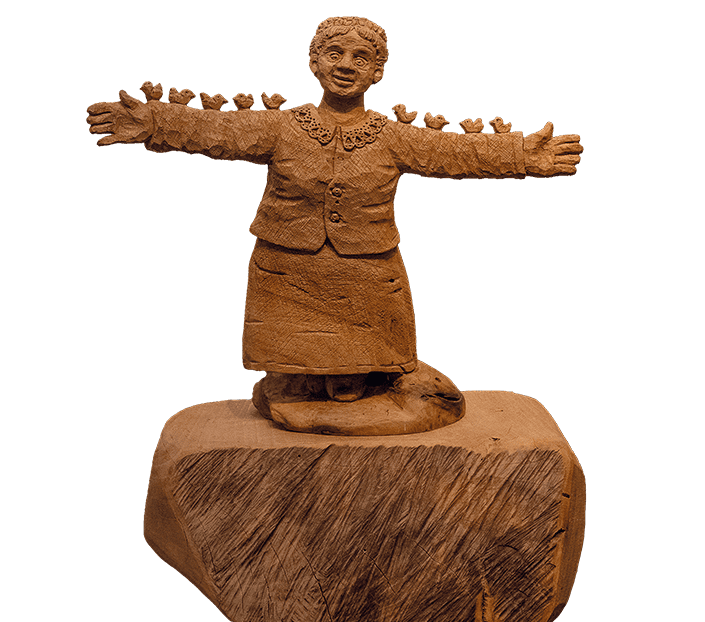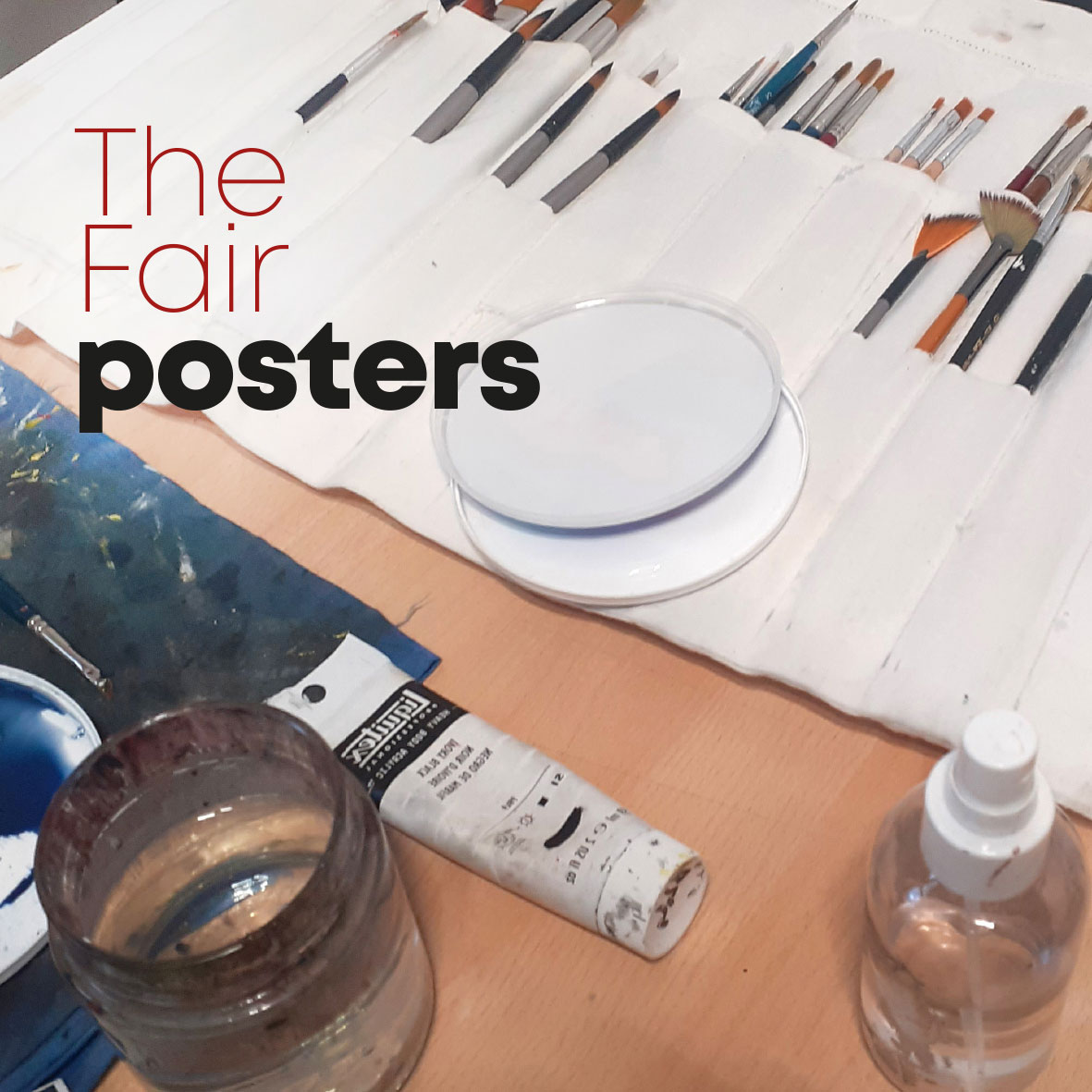 After being introduced to the project, the students delved into this unknown territory of traditional handicraft, sharing and celebration. The search for an idea on which to base the posters was intense and not always linear. The goal was to tell the stories in a non-didactic way, finding a conceptual and evocative way that could reach a wide audience. The students carried out a thorough research of the history, origins, evolution and curiosities of the two events, building images and selecting, lesson after lesson, the graphic courses to keep and those to discard, constantly dialoguing with the teacher to carry out this delicate transition as best possible. Once a satisfactory idea was found, the students extended it graphically. Firstly by creating a compositional image that was solid and accurate in its details, and then by trying to narrate it through a colour palette and a technique which, for them, had the flavour of the Fairs. Some of them experimented with new technical courses while others preferred to follow their passion for a painting technique already explored in the first year of studies.
Between art and illustration
This course resulted in the 17 illustrations that you will find on display during the days of the Fair. The illustration chosen for the Donnas Fair poster is by Miklos Ioana Ancuta. The image represents a woman making bobbin lace, but both she and the fabric become an integral part of the place, the ample dress becomes a mountain landscape and the delicate lace becomes a sinuous river. Handicraft becomes an inseparable element bonding humanity and nature. The illustration of the poster chosen for the Fair of Saint Orso is by Davide Arena, a student of one of the classes that participated in the project. The image represents a section of a trunk growing outwards from its core, where we find Saint Orso, with related iconography. The outer rings are formed year by year: they are the characteristic elements of the region's territory – traditional objects that are original or reworked, and the characters that we see at the fair today. The tree is seen in section, but it is not a felled, dead tree, but a living tree from which branches and leaves continue to sprout. What better symbol for the fair – a celebration of tradition and growth?