Welcome
to the Aosta Valley

A border region of boundless beauty
Take the best version of nature you can find, but make sure it's pure and unconfined. Mix it with a generous measure of castles, add a handful of Roman remains and, last of all, a pinch of Celtic dust. A sprinkling of French to garnish it and…the magic is done.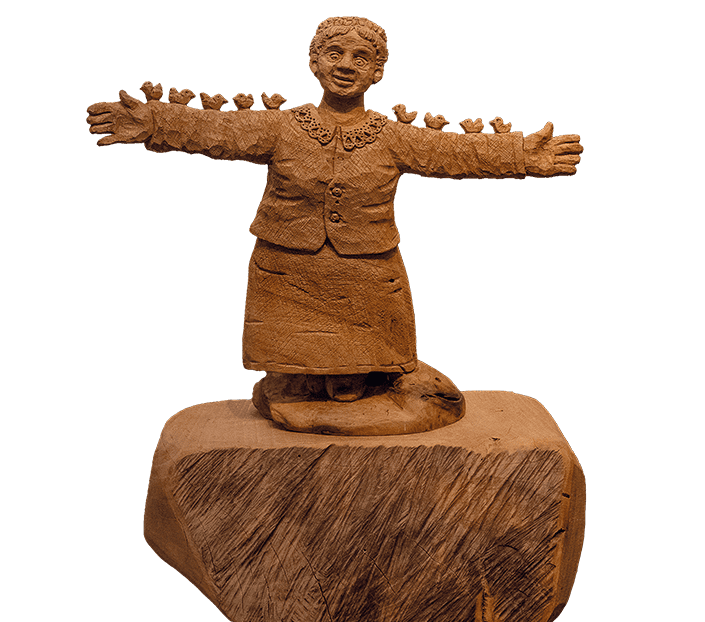 Aosta Valley: a green gem of woodlands, fragranced with folklore and thousand-year-old traditions nestling among the Alps. A site of extraordinary contrasts if you consider that we're speaking of the smallest region in Italy yet the one that hosts the most imposing peaks of all Europe.
It's here at this crossroads, where for centuries humankind has traversed mountain passes, trading valuable knowledge, that an outstanding natural heritage fans out and transforms every single sight into a hymn of beauty. And it's here, below layers of perennial snow that lies a glorious and remote past, ancient forts and epic battles…
Places to discover
Discover the 5 tourist areas of the Aosta Valley
Instruction manual: on coming to the Aosta Valley, especially the city of Aosta, wear strong, sturdy boots because you'll continually trip over. Not on stones or rocks, or even roots, but on centuries of history.
That's right, because the famous mountains that draw thousands of tourists each year rest colossally on remains of unmatched charm: five hundred years of Roman rule that have left far more than just a trace.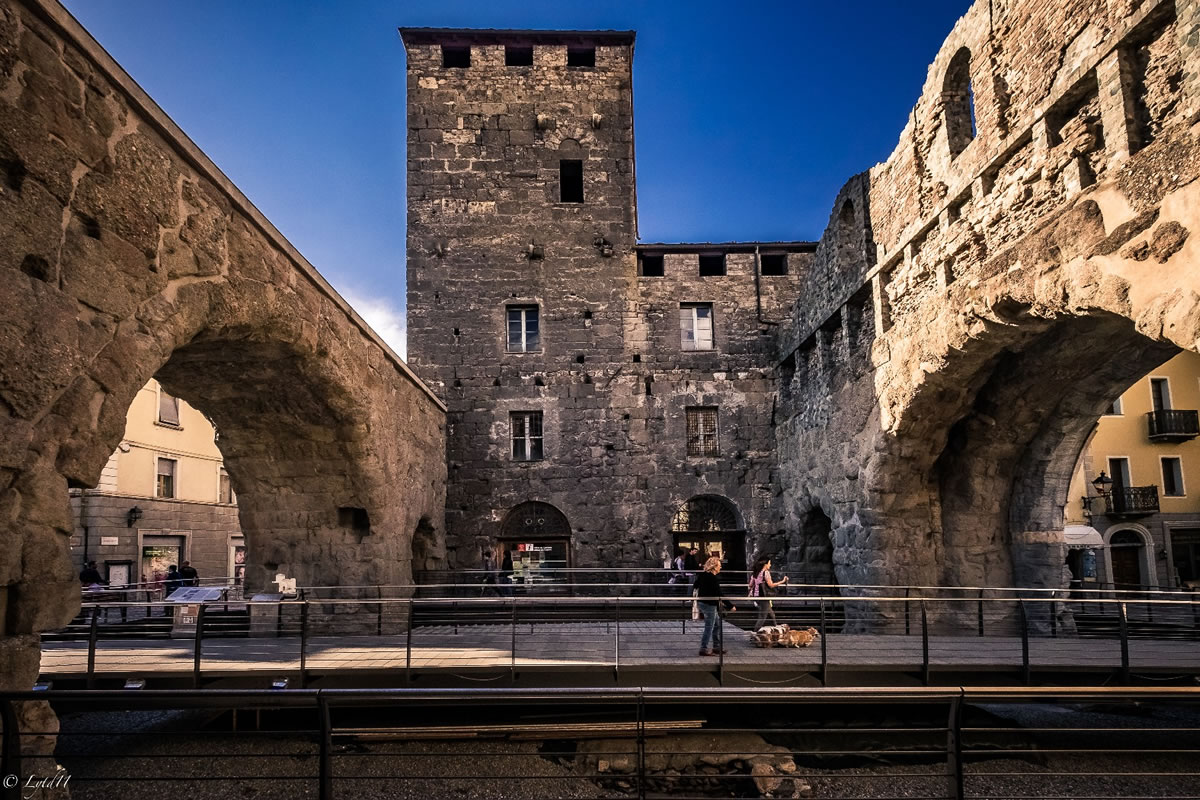 Situated on the eastern section of the walls, it provided the main access to the city of Augusta Praetoria, built in 25 B.C. after the defeat of the Salassians by Terenzio Varrone. It had three openings, which are still visible today: the central one for carriages and the side openings for pedestrians …
→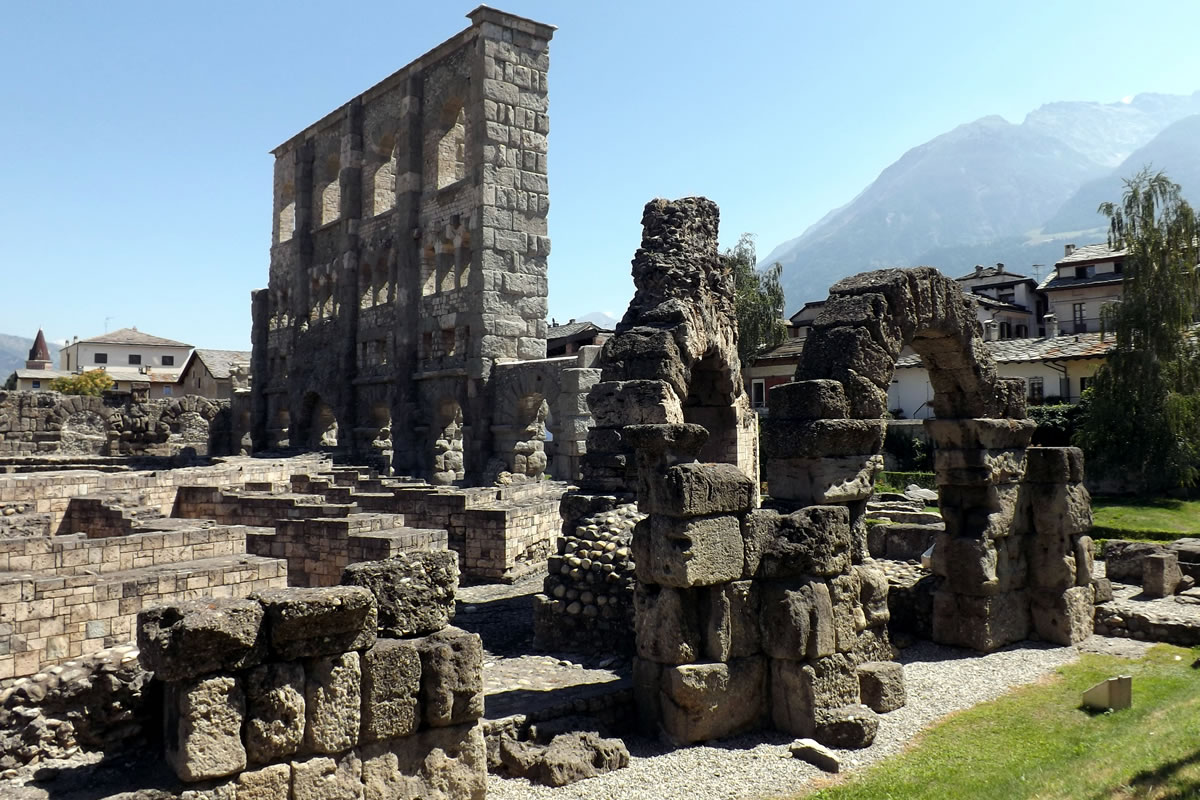 The southern facade 22 metres high with its overlapping arches, the lower part of the semi-circle of steps that housed the spectators (cavea) and the foundations of the wall that acted as a backdrop (scaena) are still well visible …
→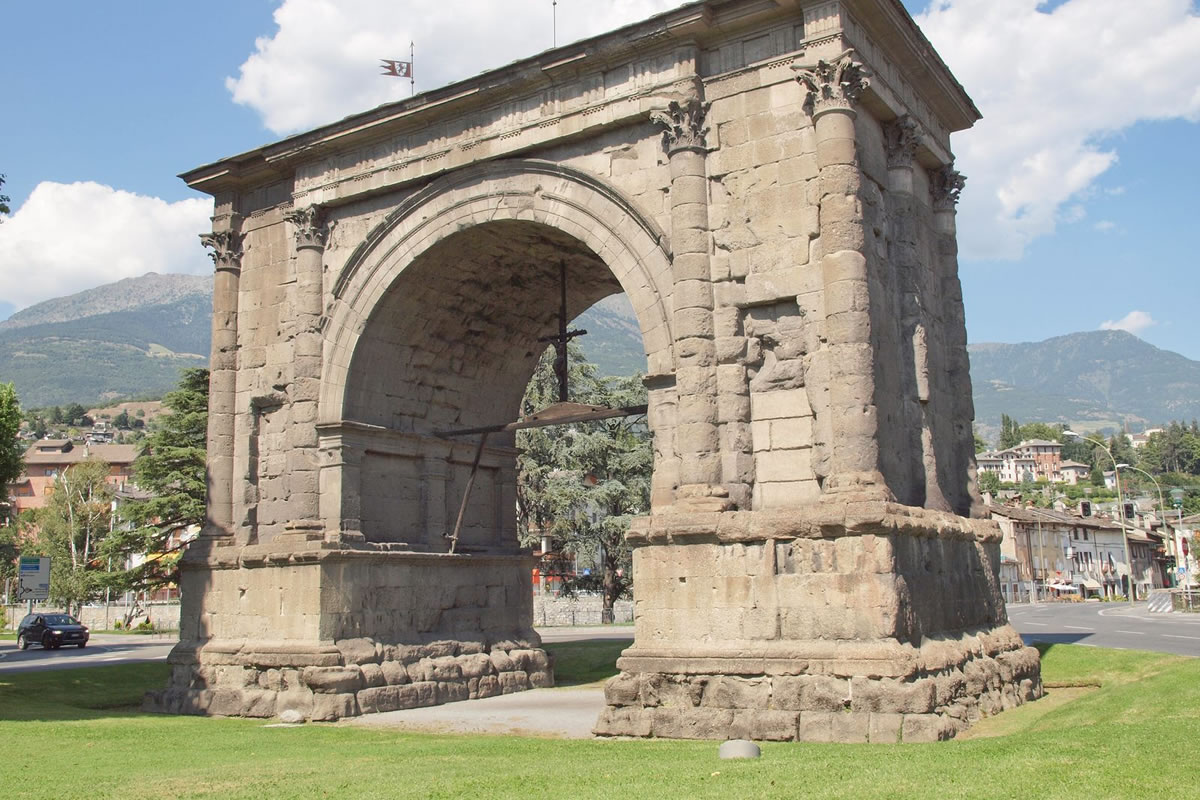 Having crossed the bridge over the Buthier River, along the road that used to lead to the monumental Porta Praetoria, the main access road to the Roman city, the honorary arch dedicated to the emperor Augustus was erected …
→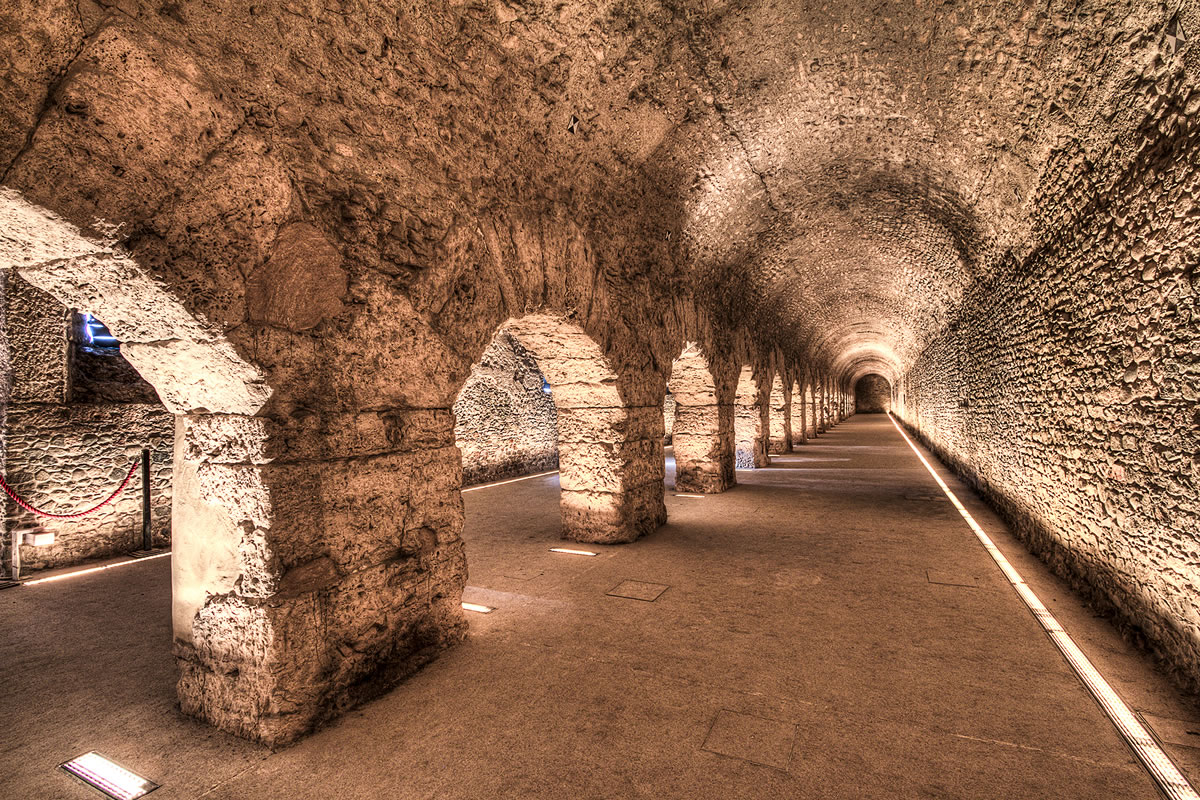 Its main purpose was to create a structure for containing and levelling the ground that must have been slightly sloping from north to south in that part of the town, creating a difference of level between the holy area and the adjacent forensic plateau …
→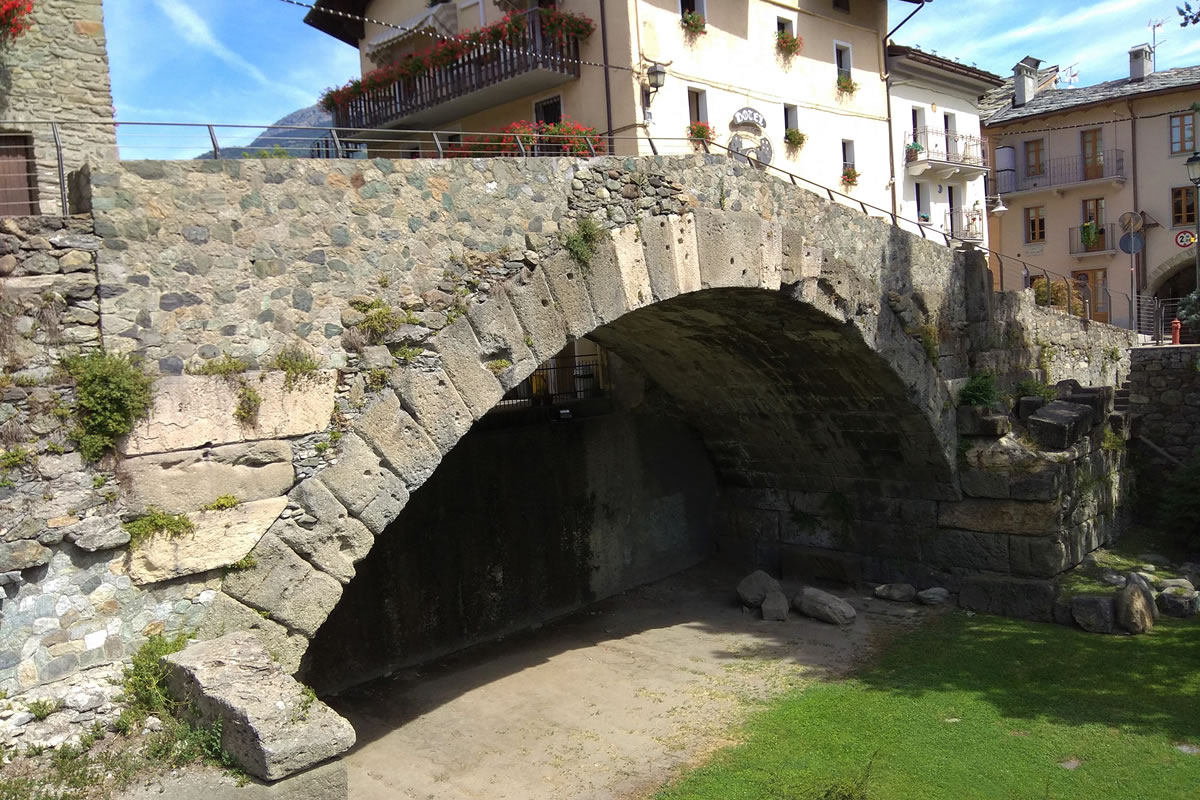 Coming from the Lower Valley, the first ancient monument in Aosta to welcome visitors is the Roman bridge that sits above the ancient course of the Buthier River …
→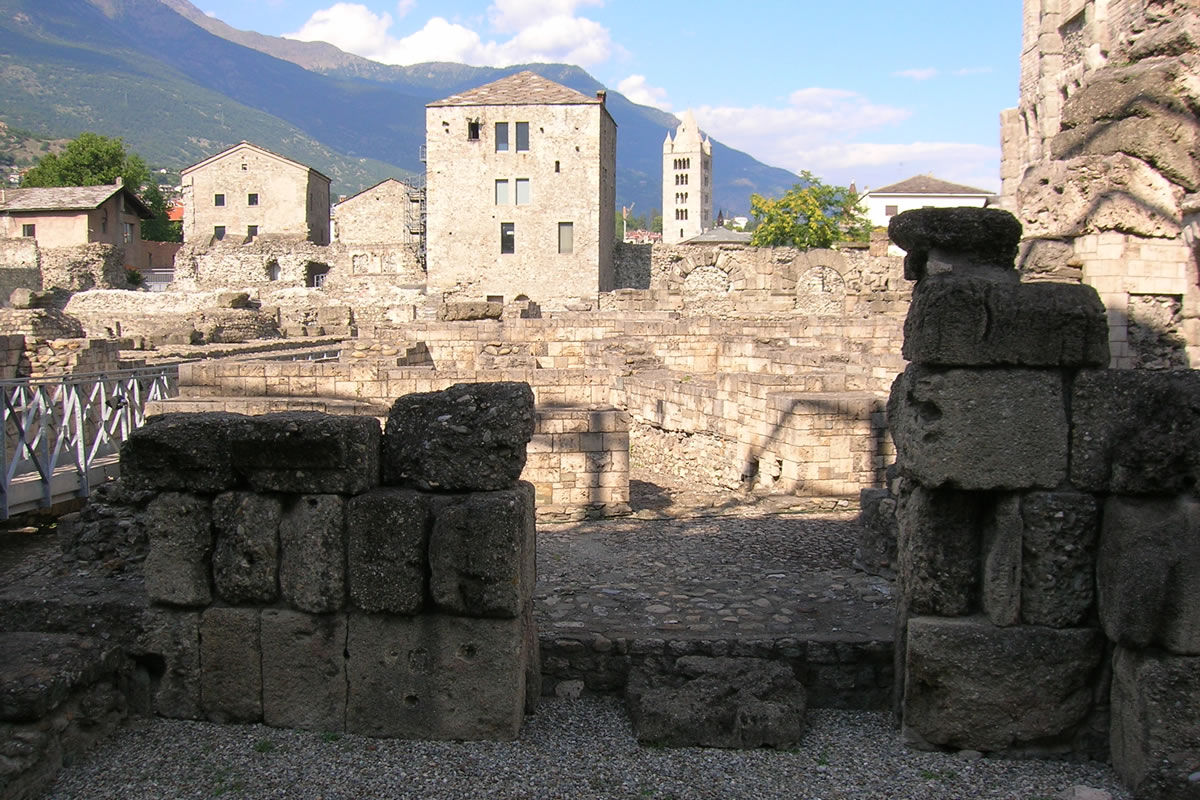 Situated north of Porta Praetoria, in the archaeological area of the Roman theatre and surrounded by original mediaeval houses, it gets its name from the noble De Casei family (later gallicized to Fromage) which occupied it in the middle ages …
→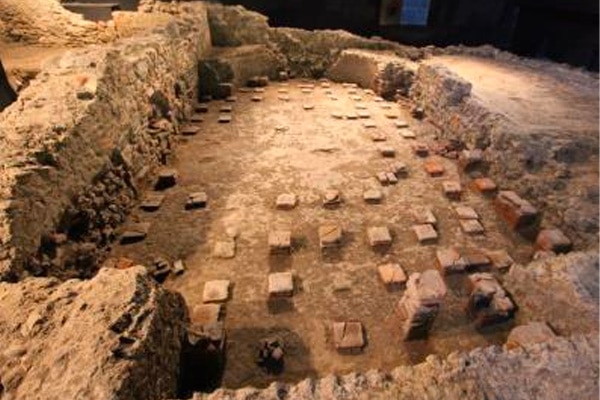 These are the foundations of an elegant Roman residence outside of the city walls, some of the rooms are still recognisable, with the remains of the mosaic flooring and the traces of a heating system …
→