Do you prefer the delicate hum of bobbin lace-work to the sound of the chisel? Does loom weaving intrigue you more than hand-sewing? Find out by visiting the most characteristic displays of traditional Valdostan handicraft that are open all year round.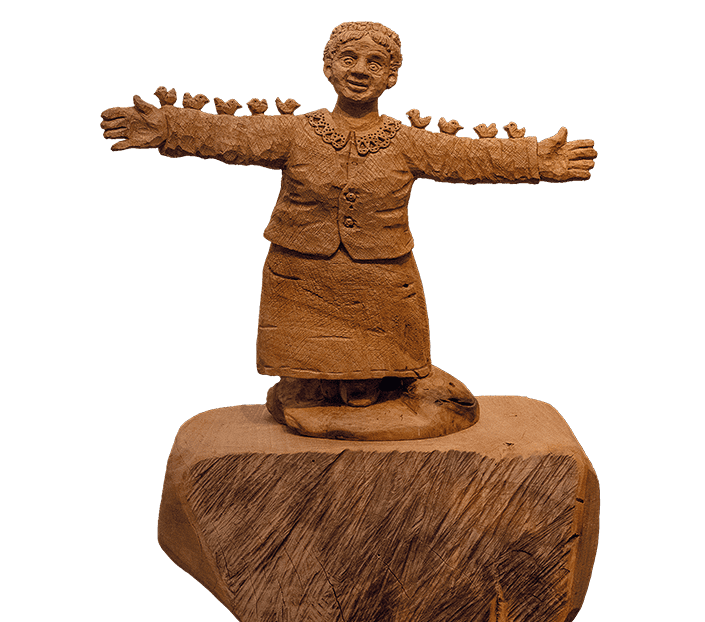 Sogni di
ruvida pietra
Mostra di
Gino Daguin
fino al 16/05/2022

La mostra è dedicata a Gino Daguin, un grande testimone dell'artigianato valdostano di tradizione che da sempre ha lavorato, con entusiasmo e passione, la pietra ollare.
Nella sua lunga carriera di scultore ha raccontato la realtà della sua gente e quella del suo amato comune, Hône. Una realtà che un tempo era fatta di sacrifici, fatica, vita di comunità, spiritualità e di racconti misteriosi.
Continua a leggere ...
L'importante e proficua produzione di Gino è resa unica dalla varietà di soggetti trattati e dal realismo narrativo proveniente dall'anima; ogni scultura ha una storia, piccola o grande che sia. Per oltre 50 anni ha partecipato al grande appuntamento della Foire de Saint-Ours, luogo di incontro e di confronto per eccellenza nel mondo dell'artigianato valdostano.
L'esposizione con 130 opere tratta alcuni temi a lui cari: la musica, i santi, i crocifissi e la vita di villaggio.
Sale espositive del Priorato della Collegiata dei Santi Orso e Pietro
Piazzetta Sant'Orso
11100 Aosta
Date disponibili
Dal 16/10/21 al 28/02/22 | 13:00 – 17:00
Dal 1/03/21 al 16/05/22 | 14:00 – 18:00
Free guided tour every day
Fernando Casetta
e Enrico Massetto
L'esposizione, realizzata dalla Struttura Attività espositive e promozione identità culturale e curata da Daria Jorioz, propone un progetto inedito che accosta le opere dei due scultori valdostani, mettendo a confronto due diversi modi di narrare la Valle d'Aosta e le sue peculiarità.
Fernando Casetta di Villeneuve scolpisce scene di vita contadina legate alla tradizione, Enrico Massetto di Saint-Pierre ci racconta con sguardo ironico e contemporaneo la montagna e i suoi abitanti.
L'esposizione permette il dialogo tra due generazioni, evidenziando i loro diversi e complementari approcci creativi.
Continua a leggere ...
Fernando Casetta, più conosciuto come Nino, nasce a Villeneuve nel 1933. Per lungo tempo è stato albergatore, poi antiquario e restauratore, ambiti che gli hanno permesso di affinare la passione per il legno e il gusto del bello. Autodidatta, comincia a scolpire nel 1998 seguendo un suggerimento di Dorino Ouvrier.
Dal 2001 inizia un'intensa attività realizzando mostre e partecipando a concorsi di artigianato ad Aosta, Donnas, Courmayeur, Saint-Vincent, Valgrisenche, in cui riceve l'apprezzamento del pubblico. Il suo atelier si trova a Champlong di Martignon, una frazione di Villeneuve, all'interno del borgo dove un tempo viveva la sua famiglia, un luogo ricco di ricordi e fonte di inesauribile ispirazione.
Enrico Massetto è nato a Torino nel 1976. Diplomato all'Istituto di Arti applicate di Aosta, ora Liceo Artistico, inizia a lavorare nell'ambito della computer grafica e dei prodotti multimediali. Nel 1999 si trasferisce a Milano per frequentare i corsi allo IED, l'Istituto Europeo di Design, e lavora come grafico pubblicitario. Diventa character designer presso la Playstos Entertainment per sviluppare un videogame per consolle (PS2 e XBOX) e art director.
Nel 2005 torna ad Aosta e apre un laboratorio di scultura a Saint-Pierre. Ha portato in Valle d'Aosta la tecnica del disegno caricaturale nel contesto dell'artigianato, con uno sguardo innovativo e dinamico, raggiungendo in breve tempo un brillante successo di pubblico, a partire dall'invenzione di un personaggio di fantasia diventato una vera e propria star, il Greundzo. Espone alla Fiera di Sant'Orso dal 2005, nel cui ambito ha ricevuto diversi premi e riconoscimenti.
Chiesa di San Lorenzo
Via Sant'Orso
11100 Aosta AO
Date disponibili
Dal 2 Ottobre 2021 al 13 Febbraio 2022
Martedì – domenica, dalle 10:00 alle 13:00 e dalle 14:00 alle 18:00
Five places where the daring future receives its baton from its millenary ancestors: here are the exhibitions not to be missed if you want to be amazed.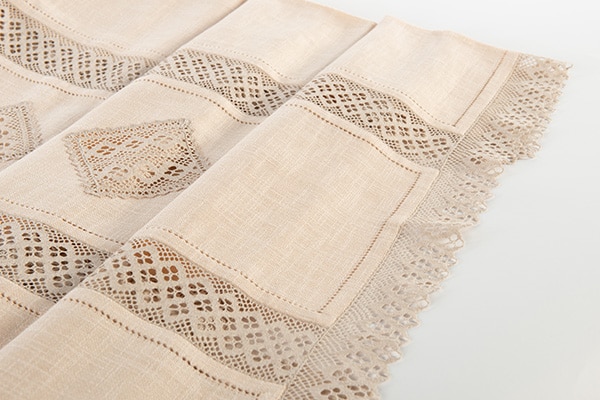 1665: the rustle of skirts, hurried whispers. A group of Benedictine nuns are fleeing from France and, crossing the Alps, reach the Aosta Valley, bringing with them an ancient and fascinating skill: the ancient art of bobbin lace making.
→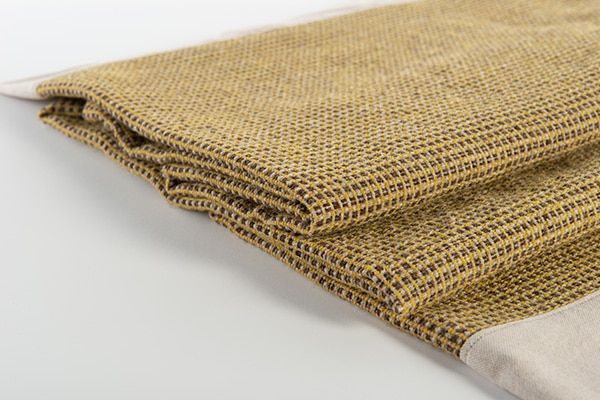 1700, a freezing winter's day. In a warm, humid cowshed the whole family is busy: mother is unravelling hanks of wool while father works the loom. Children play noisily around them amidst cows and balls of wool. Where are we? At Valgrisenche, homeland of outstanding weavers…
→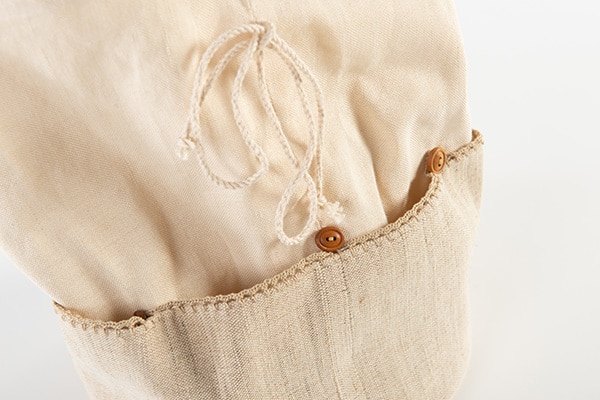 The clomping of clogs, the tinkling of cowbells, the kindly gaze of a cow. It was here in the cowshed that the family used to gather, recounting ancient legends, sculpting wood, but loom weaving in particular, in the hope that winter would soon end …
→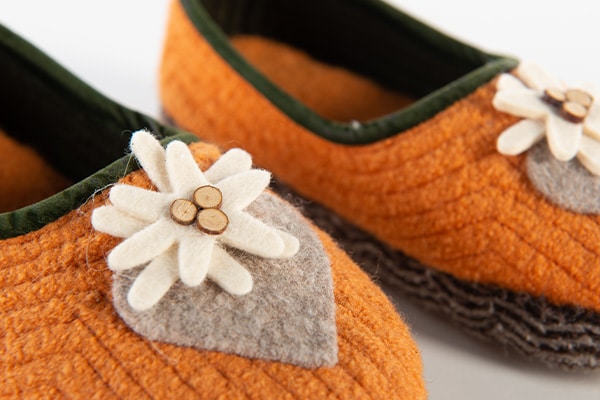 The snow has melted, winter gives way to spring. There, along the path where the first flowers are blooming, slowly walks a woman carrying a wicker basket on her back. Let's get close and take a peek: what might be inside? Soft, colourful, very warm… but, they look just like slippers!
→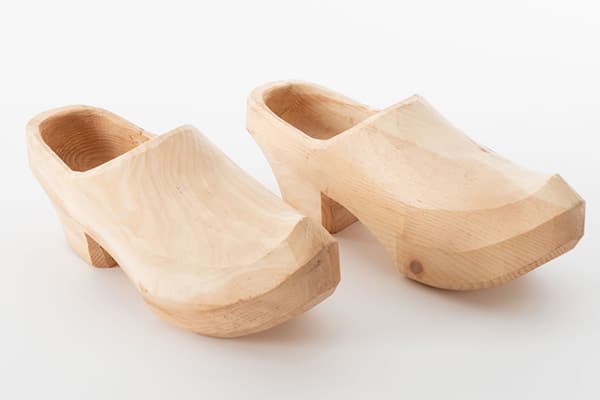 Val d'Ayas, around All Saints' Day. While the rain falls outside, an apprentice diligently carves out the inside of a wooden block. Beside him his father gets ready to finish the outside with a two-handed knife. They make eye contact, murmured teachings. What's the reason? Only one: to make perfect clogs.
→